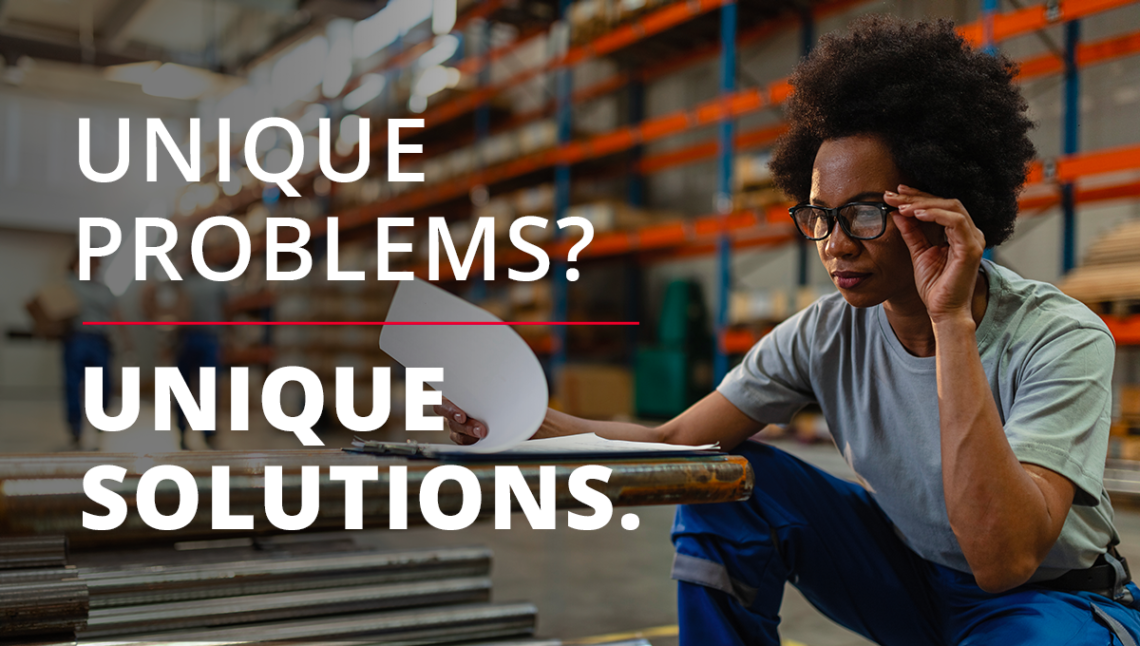 Unique needs, unique solutions: Is a Custom Maintenance Agreement the right fit for your business?
When your business invests in IT systems, the tools you select usually require customization to ensure they meet your specific requirements and integrate into your existing systems. You probably don't drive down to the nearest Best Buy and pull hardware right off the shelf, and you probably don't download business software from the Google Play Store or Apple's App Store.
Instead, you should work with an experienced partner like IntegraServ to identify tools that can be adapted to your requirements. The solutions you end up with may look similar to those used by other businesses, but anyone looking beneath the surface will see that it's a custom solution.
But what about your service plan? When IT solutions are tailored to your business, can you count on basic service options to keep things running?
IntegraServ recognizes that real-world service requirements don't always align perfectly with standard service offerings. That's why we offer options for support and maintenance, including a Custom Maintenance Agreement with the flexibility to fit your exact needs.
What is a Custom Maintenance Agreement?
A Customized Maintenance Agreement is precisely what it sounds like: an agreement for support and maintenance tailored to your business requirements. Since there's no one-size-fits-all solution, we've adopted flexibility as one of our core values. Combine this approach with our commitment to customer service, and we can mold a Custom Maintenance Agreement specifically for you.
We work with you to determine the level of support you need to keep productivity flowing, and then we do whatever we can to adapt a maintenance agreement to fit your precise requirements. This even includes defining options for next-business-day or same-business-day support to meet the requirements of your business.
For example, same business day turnaround is customizable. Depending on your needs, we might define that as the same afternoon, the following morning or by noon the next day. This shapes the agreement to make it cost-effective for you to ensure the level of support you require.
What goes into creating a Custom Maintenance Agreement?
Several variables drive the structure of a Custom Service Agreement. At the top of the list is the level of urgency associated with a specific solution. We'll examine how downtime affects your workflows and develop a service-level agreement that minimizes downstream impacts.
Other factors that drive the development of a Custom Maintenance Agreement include:
The location of your operations.
The specific types of hardware you're using.
An evaluation of the performance requirements you must meet to keep work moving.
From there, we'll look at potential variables and cost-saving alternatives that can be wrapped into the agreement to ensure the best value for your business.
For example, decades ago, 24/7 maintenance was critical for many operations simply because the high cost of hardware meant businesses couldn't afford to have backups in place. Today, however, we can often take advantage of more affordable solutions to improve upon 24/7 maintenance by staging backups in centralized equipment corrals to provide temporary substitutes while service technicians address equipment in need of repair. This type of flexibility allows us to tailor your maintenance agreement to ensure continuity in operations while easing the critical crunch time for repairs.
Just about every aspect of support services can be tailored to create a Custom Maintenance Agreement that meets your specific support requirements and budget. To learn more about how our support services can keep your operations humming, contact your IntegraServ representative.