Dascom Card Printers provide the perfect solution for your high-volume visual ID needs.  The direct thermal DC-3300 uses sublimation dye ribbon technique in its print process. When the ribbon and card pass through the print head, the head heats the dye on the ribbon to the card. The high quality, 1200 DPI resin printing capabilities of the DC-3300 give you the ability to print black text, dark complexions and crisply defined barcodes. Add a custom security watermark for extra card security protection.
The retransfer print technology of the DC-7600 is the next step up to Direct-to-Card print technology. First, the image is printed on a film, then the image is transferred from the film to the card. Colors are more brilliant and images sharper than DTC, but the high quality, 600 DPI resin printing capabilities of the DC-7600 give you the ability to precisely print small text, complex characters & crisply defined 2D barcodes.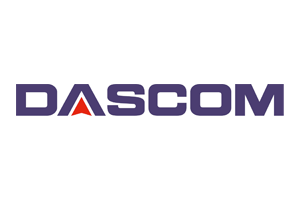 Looking For Something Else?
IntegraServ offers a full line of Dascom Printers. Contact us and we'll be happy to help you find the products that will best suit your needs.