Why Zebra Android is the Enterprise Choice for Mobile Working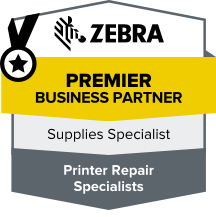 The workforce mobility revolution is here to stay. And its beating heart is Zebra Android ™.
Android is now the most popular mobile operating system in both the consumer and enterprise sectors across the globe (in Europe's top markets Android accounts for 76.5% of smartphones sold (Kantar, July 2016).)
The ease of use of Android – not to mention people's familiarity with it – means it's a logical choice when it comes to selecting a mobile operating system for your business. With that said, there have been concerns that Android has some vulnerabilities that could expose enterprises to security issues. But no more. At Zebra we've enhanced the measures taken to strengthen Android to create a secure architecture that ensures Zebra Android devices are fully enterprise-ready. This gives you peace of mind – allowing you to give your teams the consumer-style, intuitive devices they want to take advantage of all Android's productivity benefits – without worrying about security. With Zebra Android you can:
Boost productivity – our devices demonstrably enhance your team's productivity. For example, the TC8000 touch mobile computer offers a new scanning workflow that complemented by Android's ease of use helps warehouse workers gain an extra hour every day.
Choose the best device for your tasks – we offer the ­biggest range of Android devices that are built for the job in hand. From life on the road, to life on the shop floor to life in the warehouse and from small, lightweight, pocketable handhelds to rugged devices built for harsh environments and heavy usage.  We have everything you need whether you work in manufacturing, warehousing, transport & logistics, retail or healthcare.
Benefit from maximum flexibility and customisation ­– Zebra Mobility DNA is our comprehensive suite of ready-to-go applications, utilities and tools that can be customised to meet your business needs. Together they help you transform Android into a series of must-haves for workforce mobility that make it easier to roll out and manage your devices, protect the integrity of your apps, devices and data, improve communication between your teams and help your people do more in less time.
Contact IntegraServ to find out how Zebra makes Android truly enterprise-ready.