Putting Android to Work in a Mobile Workplace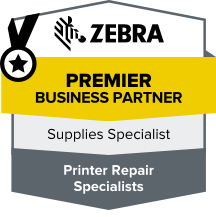 With the revolution in workforce mobility the idea of having a single workplace is rapidly disappearing. Today, more and more of us don't just have one workplace, but many. In fact, at least part of the time, 6 in 10 workers¹ now work outside the office.
To match this flexibility, we need tools that are familiar and simple to operate. Like Android™, the main OS in the consumer world, holding over 75.6% of market share across Europe².
Its popularity for business comes from the increasing number of enterprise-friendly work features. As well as the separation of personal and business data there is more use of smart information, resulting from machine learning and artificial intelligence. Also, a diverse range of devices are supported by a powerful ecosystem of apps purpose-built to improve workforce processes and productivity.
But how do you make your mobile workforce even more efficient, agile and productive?
The answer is with Zebra for Android. It takes workforce mobility to another level, with a definitive suite of mobile computers that work in any environment, however tough. Add to that Zebra's powerful suite of mobility software and you have the ideal route to an enterprise-class, Android-empowered workforce.
Mobility Extensions (Mx)
This advanced software adds a layer of features missing in mobile devices running standard Android.
Strong, enterprise-class security and manageability
Better data capture support
Reliable, business-class Wi-Fi connections
Mobility DNA
Mobility DNA is Zebra's 'genetic code' that makes Android truly enterprise-ready with a series of business, development and management tools:
Simplifies management – with greater control through better security, centralised access and real-time visibility
Tools include: Tekspeech Pro for voice-directed applications
Provides anywhere connectivity – with speedy development of enterprise mobile apps that rollout smoothly and integrate seamlessly
Tools include: Appgallery where you can get the enterprise apps to make the most of Zebra mobile computers
Maximises productivity – everyday tasks are faster and easier to complete using the familiar features of Android
Tools include: All-Touch Terminal Emulation, which converts legacy green screens into a modern, touch-screen experience
Find out how to give your workforce mobile super powers. Contact IntegraServ today!
1 Employees Use Multiple Gadgets For Work — And Choose Much Of The Tech Themselves, Frank Gillet, Forrester. http://blogs.forrester.com/frank_gillett/12-02-22-employees_use_multiple_gadgets_for_work_and_choose_much_of_the_tech_themselves
2 Kantar Worldpanel ComTech 11 April 2017