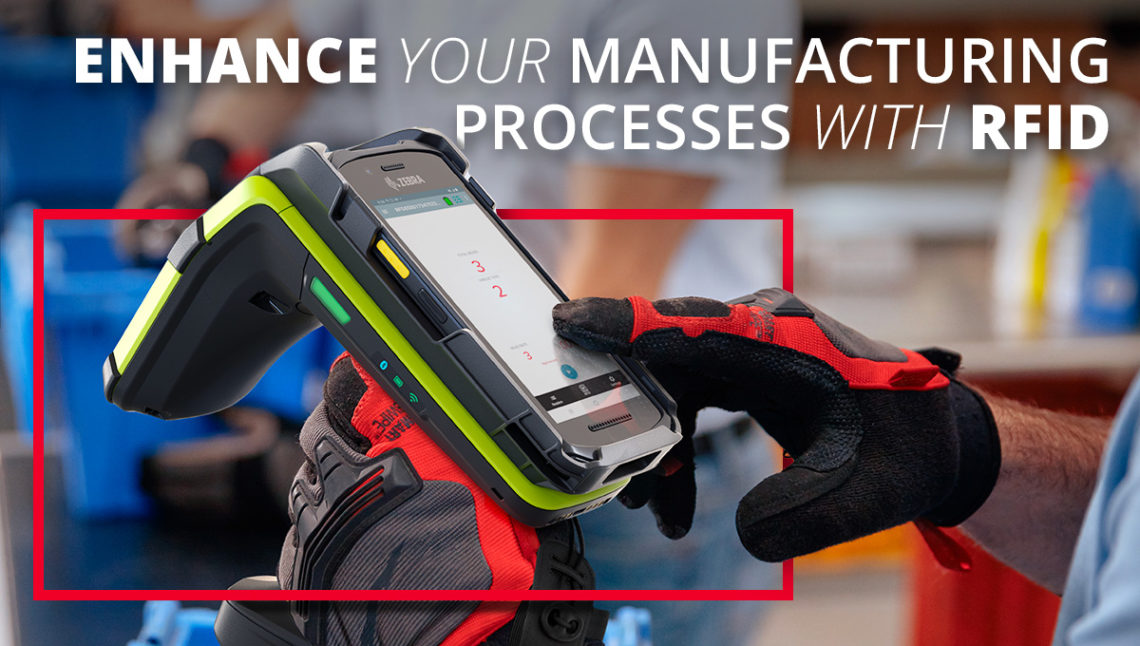 Top Ways RFID Can Enhance Manufacturing Plants in 2023
Manufacturing is an industry that is always evolving and modernizing manufacturing plants with products including RFID tags and readers is a way to increase productivity and quality control. RFID devices can save employees time that they can dedicate to other projects. RFID technology plays an important role in warehouse automation. For example, RFID can assist robots with identifying and routing products.
In January of 2023, the manufacturing sector employed about 13 million workers.
Companies, like IntegraServ, offer RFID readers and other products that lead to more efficient operations. Let's dive into how RFID can benefit manufacturing operations:
Improves the Accuracy and Efficiency of Product Tracking– Combined with a Warehouse Management System (WMS), which stores data about levels of inventory, the location of products, and reordering details, RFID uses electromagnetic fields to automatically identify and track products.  Employees can scan the product and the bin number when new products arrive to enable location tracking. Product tracking becomes faster and more accurate when RFID readers and other devices are paired with an updated WMS.
Increases Speed of Taking Inventory– Employees can use handheld RFID devices to scan RFID tags, easily and accurately. Taking inventory more often and efficiently can result in more accurate inventory management. Some RFID scanners can count all the tags in a specific location, saving a good amount of time.
Helps Maintain Equipment–Manufacturing facilities face the challenge of maintaining their equipment at optimum levels to help avoid equipment issues. Products at a manufacturing site are frequently transported to various locations. By using RFID tracking, quick and accurate access to equipment that may need maintenance can help avoid issues.
Helps Improve Product Availability-During the Pandemic, there was a boost in online shopping activity, and the pattern of shopping online and expecting goods to be always available still exists today. RFID technology can help meet consumer demands because RFID can track products throughout the supply chain. As a result, manufacturers, retailers, and suppliers using RFID devices can always locate products and ensure they have enough products to meet customers' demands.
Modernizing manufacturing and warehouse facilities boosts productivity and improves the efficiency and accuracy of their operations. Zebra offers a large variety of RFID products such as RFID printers, RFID scanners, and RFID antennas. These products will continue to play a vital role in 2023 and beyond.